Templars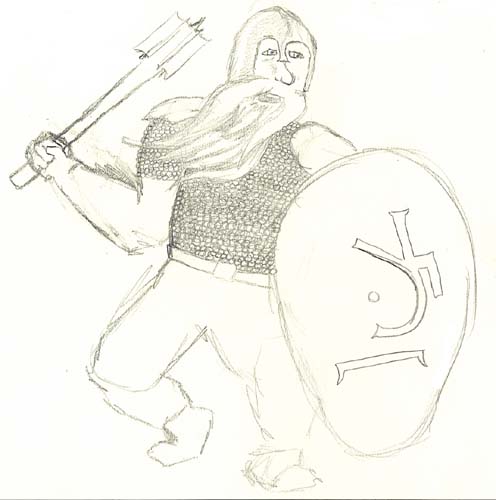 Some clerics have shunned the peaceful ways of their brethern, opting to defend their faith through violence. These renegades formed a new religious order, the Templarate. Although the templars have lost many of their healing powers, their martial training makes them formidable fighters.
Characteristics: Templars are by nature more contemplative than most fighters, but are also more capable of enduring the rigours of battle and life in the field than most clerics. They tend to be rather balanced in their abilities, trusting to none of them more than any other.
Templars are similar to rangers in their versatility and prowess in combat. Templars' spells focus on healing in combat rather than the subtle abilites seen in the ranger class. Starting out, templars are difficult because their fighting skill isn't as high as a fighter, and they slowly gain knowlege of the healing arts. With patience and time, a templar can become a giant asset to a party.
Role Playing Suggestions: will be here soon
Several of the skills that are available are:
Magic Vestement
Prismatic Shell
Cure Critical
Rescue

The rankings of a templar are:
Gallant
Keeper
Protector
Defender
Warder
Guardian
Cavalier
Knight
Paladin
Lord Paladin
Classes
Home