Thieves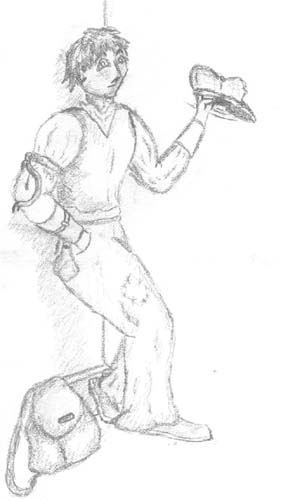 Thieves make their living by stealing from honest, hard-working people. Thieves are stealthy and can conceal themselves from probing eyes, but cannot always escape with impunity; hence, they must also learn the rudiments of self-defense.
Characteristics: Thieves are uncommonly unscrupulous, and must be agile and capable fighters in order to survive. They should be clever enough to learn their trade, but are seldom contemplative in nature. Of course, thieves are usually frowned upon (if not worse) by the general public.
Though thieves are not as stout of fighters as assassins are, they still can still be feared as much as an assassin because of their backstab skill. Thieves can be very helpful in a party by being able to access different places or treasure that would require a stronger party.
Role Playing Suggestions: will be here soon
Several of the skills that are available are:
Pick Locks
Steal
Sneak
Backstab

The rankings of a thief are:
Filcher
Pick-Pocket
Pilferer
Robber
Burglar
Highwayman
Rogue
Magsman
Brigand
Virtuoso