Warlocks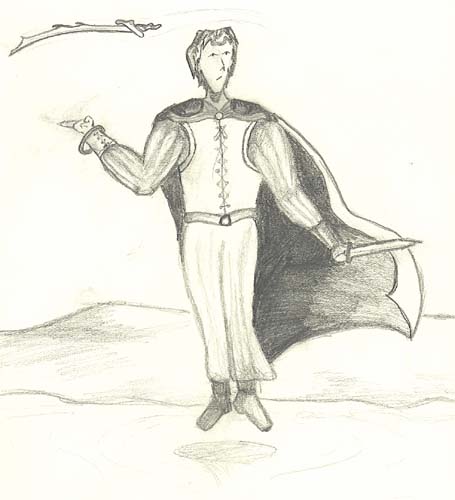 Warlocks are wizards who harness the darker magicks. Their magic is invariably harmful and destructive. Often burned at the stake for their tacit acceptance of evil, warlocks are frequently forced to hide their true nature. Warlocks have a heavy affinity for the elements of water and air, utilizing them quite often in their spells.
Characteristics: Though not contemplative people, warlocks must be of great intellect to harness the darker magicks; otherwise, their magic can easily consume them. They neglect the development of their bodies, and are generally shunned by the populace for the darkness within them.
Warlocks are somewhat of a battle-mage. Warlocks have many area spells that help when fighting several opponents at once, and can handle a weapon rather well. Many of the warlocks' spells focus on doing more than just damage, and for this reason they are intimidating.
Role Playing Suggestions: will be here soon
Several of the skills that are available are:
Blindness
Frost Shards
Hold Person
Soul Siphoning

The rankings of a warlock are:
Apprentice
Dabbler
Curse-Maker
Plague-wreaker
Soul-Stealer
Necromancer
Warlock
Servant of Darkness
Companion to Darkness
Master of Darkness
Classes
Home